Want to Emancipate Your Assets From Biden's Total Takeover of Your Money?
Here's what you should do next: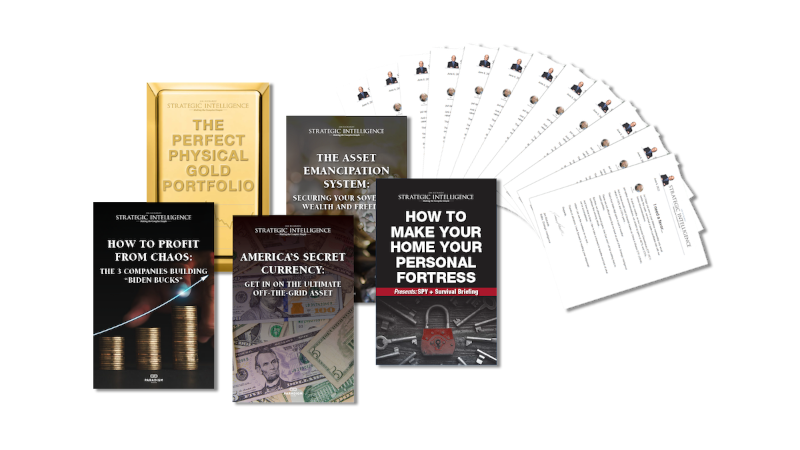 Jim Rickards here with the next step to prepare for the coming digital dollar or what I'm calling "Biden Bucks"
Each day, it seems like more and more details are released of this spooky new money coming to America.
If my predictions are correct, these new digital dollars will be programmed by the government…
To give them the ability to "turn on or off" your money at will.
Not only that, but they'll be able to TRACK and RECORD every purchase you make.
As I just showed you, this is very different than "online banking"… and it has nothing to do with crypto.
The digital dollar means Dems would be able to punish any contribution, purchase, or even social media comment they don't like from you.
And this isn't something years away…
It's starting now.
That's why I'm pleading with you to take action NOW while there's a small window to follow the "Asset Emancipation" plan I've created for you.
Asset Emancipation is a way to legally secure –
and even GROW – your wealth…
While hiding it safely away from Democrat surveillance and control.
It's a loophole designed to outsmart a new spyware currency…
While potentially increasing your personal wealth.
But you must know exactly how to do it.
With your strict permission, I'd like to send you absolutely everything you'll need, including:
REPORT #1: The Asset Emancipation System: Securing Your Sovereign Wealth and Freedom
Inside this new report, you'll get step-by-step details on how to outsmart Biden Bucks and…
Create an off-the-grid fortune: Secure $1.1 million in wealth inside a "soda can" safe
Save your freedoms: Have liquidity and spendable wealth without using Biden Bucks
Grow your personal wealth: You'll get possible investment upside as events unfold
Ensure you maintain your wealth — Regardless of external conditions
Building your own "off the grid" portfolio now will protect you from the coming government surveillance state.
REPORT #2: The Perfect Physical Gold Portfolio: Everything You Need to Know About Buying the Right Kind of Physical Gold
5,000 years of history proves that gold outlasts every other currency. But I believe Biden Bucks could cause the price of gold to skyrocket. In this report, you'll find everything you need to know about investing in gold before the price blasts through the ceiling, including: Is gold safe to invest in? How much should I invest in precious metals? What metals should I buy – and what should I avoid? And, where are the best places to buy gold (and other precious metals)?
REPORT #3: America's Secret Currency: Get in on the Ultimate Off-the-Grid Asset
Inside this important third report, I'll expose a little-appreciated asset that can't be tracked or traced… And has increased in value over time. This "secret" asset should be a part of any off-the-grid portfolio. I show you everything you need to know about it.
REPORT #4: How to Profit from Chaos: The 3 Companies Building Biden Bucks
This brand-new report reveals the 3 companies currently building the infrastructure for the digital dollar and how YOU could profit from the Biden Bucks currency quake. Once your assets are emancipated and protected using reports 1-3… this fourth report will set you up to GROW your wealth during the elites coming money-takeover.
PLUS, by joining me today, you get:
12 months of my monthly newsletter, Jim Rickards' Strategic Intelligence… This is my flagship newsletter, where I will keep you up-to-date on all the happenings surrounding these "Biden Bucks." I'll also be revealing some unique and unusual ways to make money from this situation, all explained as simply as possible, step-by-step.
A private access link that allows you to join an exclusive live intelligence session with me once a month… This is where you'll be able to get on a call with me and a small group of other members as I give you my analysis and update you on exactly what's happening in the markets.
FREE ticket to our live events… At these live events, you can hear from and shake hands with some of the biggest names in finance and investing. People like Robert Kiyosaki, George Gilder, Ray Kurzweil, James Altucher, and more…
Access to our private model portfolio updated in real time… You get all my current Strategic Intelligence investment recommendations. You also get recommended portfolio allocations, so you're never lost on where you need to put your money during each stage of this crisis.
Special "Fast Action" Bonus Report #5: How to Make Your Home Your Personal Fortress by former CIA Officer Jason Hanson… For trusting me and taking action today, I'm also going to send you a free guide that you'll need to protect your family and your property, too. Because, unfortunately, I believe things could get ugly in our country as Biden tries to take over our money. That's why I reached out to a former CIA operative and colleague to teach you everything in this report from defense techniques… to making your home a fortress… to plans for surviving societal breakdowns that could last for weeks, and much more.
You'll also receive FREE subscriptions to our daily e-letters: Paradigm Pressroom's 5 Bullets, The Daily Proof, Rude Awakening, and Paradigm Press Concierge.
You get all this with a risk-free trial subscription to Jim Rickards' Strategic Intelligence.
This is an amazing deal you won't find anywhere else. But I'm going to make it even better…
Get All This For As Little as $49
The regular price for a one-year subscription to Jim Rickards' Strategic Intelligence is $299.
However, when you accept my invitation today, I want to give you a discount.
That means you can subscribe to my newsletter and get everything I listed today for as little as $49.
You'll immediately receive a digital download link to all the reports -- plus immediate access to my newsletter and the other benefits described above.
The ugly proof shows Biden's plan to take over your money is unfolding in real time. I highly suggest you take advantage of what I have for you right here and right now…
And you will be joining good company. Here's what some of my past members have had to say.
"When I first saw that you create Strategic Intelligence I was so excited, and when I signed up I knew it was going to be good…but I NEVER expected it to be THIS good. This is a crazy value for the money. Thank you SO MUCH JIM!"
"Jim, you and your team are stellar. I'm seeing bubbles everywhere right now. So I've become a student of your work and love reviewing all of your books and material. I'm recommending Strategic Intelligence to anyone how is interested in protecting what they have."
"I'm subscribed to multiple financial research services, but Jim's Strategic Intelligence is the only one I wait for each new issue with bated breath.
Remember… I want to make sure you are 100% satisfied with your order.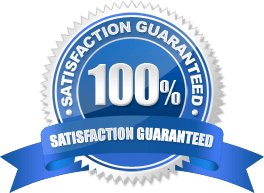 I'm asking you to take a full 180 days to review everything listed here…
Including the special reports, my newsletter, the complete model portfolio, hundreds of back issues, and more.
Print out all the reports if you wish. Save them on your computer. Everything I want to send you is yours to keep no matter what. It's my gift to you for taking a chance on me.
And if you're not happy for any reason with your new subscription, simply contact my customer service team and they'll issue you a prompt refund for every penny of your subscription.
After the 6-month trial period is up, you're still free to cancel anytime. And you won't owe a penny more.
I'm taking all the risk here. And that's OK. I'm willing to do this because I want as many Americans as possible to be ready and prepared. Including YOU!
To get started, simply fill out the secure order form below. We'll immediately send you an email confirming your order with our contact information (in case you have any questions), along with instructions on how to access everything I've promised you here.