"Get ready for the next financial crisis…
C-Day I'm forecasting this event could begin
as soon as Dec. 13, 2022…"
Here's what you should do next: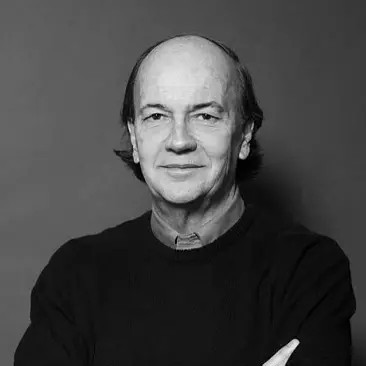 Jim Rickards here with the next step to prepare to C-Day…
As soon as Dec. 13, 2022, we could see the steps to outlaw cash in the United States…
If America goes cashless, the next step will be a central bank digital currency version of the U.S. dollar.
As a result:
I'm predicting we will see financial chaos unleashed around the world, and here in America…
Currency wars will go "nuclear" across the globe, fought with digital currencies…
We could soon be facing negative interest rates, more social credit controls by the government, even more inflation, and potentially hyper-inflation…
I'm as sure of this forecast as any I've ever made in my long career.
Worse is, after C-Day, our safest asset (paper cash dollars) will no longer exist to protect our wealth.
That's why I'm urging everyone to be ready… and take the prudent steps to prepare now.
Today, I've put together all my research to give you concrete steps to protect your wealth from the fallout of C-Day…
With your strict permission, I'd like to send you absolutely everything you'll need to be ready for what's coming:
REPORT #1: The "Nevada Secret" To Buying Gold For 6 Times More Profits
Inside you will discover a powerful way to get exposure to gold. In fact, using this method you can make 6 times more than what an investor would have made investing in other kinds of gold.
REPORT #2: How to Ride "The C-Day Switchover" For Big Profits
Here you will find out how to make a bundle from investing in companies working on building out the global infrastructure to transfer and use digital currencies. Investors in this "switchover" have already seen a 907% move to the upside. I'm forecasting more gains are on the way…
REPORT #3: The "2x Currency Trade" Handbook
Inside this concise guidebook you will learn how to use what I call the "2x Currency Trade." This is not about traditional currency trading. You don't need to use the foreign exchange (Forex) market. Instead, you will discover a new kind of currency trading with the power to profit 100% or more per trade, sometimes in only a matter of weeks.
REPORT #4: The Ultimate "Off The Grid" Currency
Inside I will you how to buy and use an obscure asset which works well as an alternative currency. In the rough years between 1999 and 2010, this asset outperformed stocks. This asset is NOT a crypto-currency. It's also not gold or silver coins. I like this "off-the-grid" asset because it's an inflation hedge, it's portable and it's worth more per ounce than gold.
PLUS, by joining me today, you get:
12 months of my monthly newsletter, Jim Rickards' Strategic Intelligence… This is my flagship newsletter, where I will keep you up-to-date on all the happenings surrounding my C-Day thesis. I'll also be revealing some unique and unusual ways to make money from this situation, all explained as simply as possible, step-by-step.
A private access link that allows you to join an exclusive live intelligence session with me once a month… This is where you'll be able to get on a call with me and a small group of other members as I give you my analysis and update you on exactly what's happening in the markets.
FREE ticket to our live events… At these live events, you can hear from and shake hands with some of the biggest names in finance and investing. People like Robert Kiyosaki, George Gilder, Ray Kurzweil, James Altucher, and more…
Access to our private model portfolio updated in real time… You get all my current Strategic Intelligence investment recommendations. You also get recommended portfolio allocations, so you're never lost on where you need to put your money during each stage of this crisis.
Special Platinum Bonus: Twenty Stocks To Dump and Five to Own… For trusting me and taking action today, if you upgrade to our Platinum level membership I'm also going to send you a free 67-page book listing 20 popular stocks which could lose half their value (or more) in short order when the crisis hits. You will want to make sure your portfolio does NOT include these 20 stocks. I will also share with five stocks which should withstand the C-Day destruction, and even prosper!
You'll also receive FREE subscriptions to our daily e-letters: The Daily Reckoning, Daily Proof, Daily Crypto Hunter, Rude Awakening, and The 5 Minute Forecast.
You get all this with a risk-free trial subscription to Jim Rickards' Strategic Intelligence.
This is an amazing deal you won't find anywhere else. But I'm going to make it even better…
Get All This For As Little as $49
The regular price for a one-year subscription to Jim Rickards' Strategic Intelligence is $99.
However, when you accept my invitation today, I want to give you a half-off (50%) discount.
That means you can subscribe to my newsletter and get everything I listed today for as little as $49.
You'll immediately receive a digital download link to all the reports — plus immediate access to my newsletter and the other benefits described above.
According to all my analysis, C-Day is on the horizon. I highly suggest you take advantage of what I have for you, right now.
And you will be joining good company. Here's what some of my past members have had to say.
Remember… I want to make sure you are 100% satisfied with your order.
I'm asking you to take a full 180 days to review everything listed here…
Including the special reports, my newsletter, the complete model portfolio, hundreds of back issues, and more.
Print out all the reports if you wish. Save them on your computer. Everything I want to send you is yours to keep no matter what. It's my gift to you for taking a chance on me.
And if you're not happy for any reason with your new subscription, simply contact my customer service team and they'll issue you a prompt refund for every penny of your subscription.
After the 6-month trial period is up, you're still free to cancel anytime. And you won't owe a penny more.
I'm taking all the risk here. And that's OK. I'm willing to do this because I want as many Americans as possible to be ready and prepared. Including YOU!
To get started, simply fill out the secure order form below. We'll immediately send you an email confirming your order with our contact information (in case you have any questions), along with instructions on how to access everything I've promised you here.