URGENT! Spots Still Available:
You're One Small Step Away
From Accessing The Power Of…
I-3
***Fast-Acting Bonus: Apply Your $3,000 Discount Below***
Congratulations!
You're only moments away from harnessing the power of I-3…
A "super algorithm" that can help you turn surprising events…
…into massive moneymaking opportunities.
In the past, we've seen I-3 detect a 2,700% return in 43 days from the global energy shock…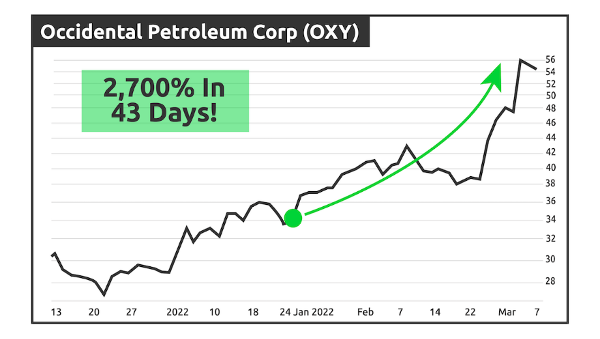 A 1,300% gain in just 24 hours from the supply chain crisis…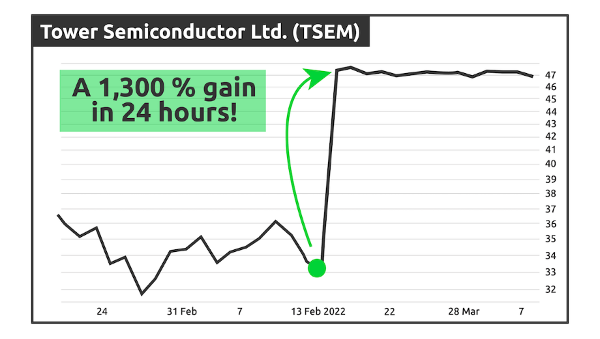 And a 1,137% return in 28 days from geopolitical conflict abroad…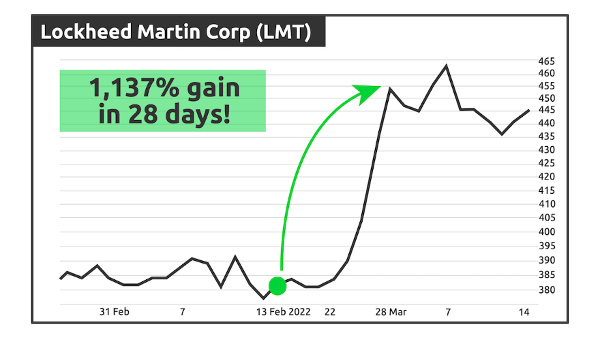 Powered by artificial intelligence, machine learning, and statistical pattern recognition…
I-3 scans 39 million financial transactions every day…
Searching through billions of data points like a heat seeking missile to find insider buying patterns which often point to stocks going up next.
I-3 is constantly running in the background, looking to turn the next big surprise, into a huge moneymaking opportunities.
All of which means you don't have time to waste…
Because these opportunities are stacking up fast.
And to help you take advantage of this powerful technology…
I'm inviting you to join my brand-new research service called, Jim Rickards' Insider Intel.
My Insider Intel is the only research service in the world that enables you to take advantage of my best trade recommendations using the I-3 system you've seen here today.
But as you know…
With inflation, energy shocks, supply chain shortages, geopolitical conflict, unemployment numbers, Fed fears, and Biden blunders…
New surprises keep cropping up each and every day.
That's why I wanted to make it as easy as possible for you to join me on this financial journey.
And that's also why I twisted my publisher's arm to give you a $3,000 discount off the published price of Insider Intel.
Meaning, you won't pay the normal published price of $4,995…
Because when you act right now, you'll only pay $1,995 for one full year of Insider Intel…
(Or, if you prefer, you can select the "Quarterly Option" to pay just $595 today, and you'll be automatically renewed at that same low price every three months.)
But it gets even better…
Because if you select the yearly option, I'm also giving you an industry-leading performance guarantee that ensures your 100% satisfaction.
Because I'm also giving you an industry-leading performance guarantee that ensures your 100% satisfaction.
More on that in a moment, but first…
Here's everything you get when you jump on this special offer today.
At Least Two I-3 Trade Recommendations Every Month. Each month, you'll get my newest I-3 trade ideas, accompanied with my written analysis and complete breakdown of the opportunity. I'll reveal the inner mechanics of the trade opportunity, including I-3's detection signal, as well as any other additional tailwinds powering the trade idea.
"The I-3 Trader's Blueprint". This detailed report tells you everything you need to know about taking advantage of I-3 buy signals. It will tell you how trading with I-3 can be more profitable and less risky than trading stocks, it'll tell you how to set part of your trades on autopilot, and it'll tell you how to make this system work for you so you can stop worrying about the market and start enjoying life.
The I-3 Video Trading Series. A carefully produced 6-part video series that shows you step-by-step how to buy I-3 trade recommendations, BEFORE the big surprise hits. This easy-to-understand video series is perfect for both new investors and seasoned traders. You'll be up and running in no time, even if you've never bought a single stock in your entire life!
Urgent Email Alerts and Text Message Notifications. I never leave my readers behind. That's why my team will send you an email alert (and if you prefer, a text message notification) whenever I issue a new buy recommendation, or whenever it's time to take profits. These copy-and-paste trade alerts enable you to take advantage of these wealth-building ideas from anywhere in the world.
The I-3 Sector Report: Which Sectors Are Flashing Green Now. This research report lets you know which parts of the broader market are heating up with moneymaking opportunity, and which ones are cooling off. It's absolutely critical for positioning and protecting your wealth in the coming months ahead.
12 Weekly Sessions Of "Rickards Uncensored". This is a live zoom call, hosted every week, where I'll share my latest insights from my network of high-level contacts, ranging from Wall Street insiders to top-ranking government officials. And while I can't give out personalized investment advice, there will be a chance for you to ask me questions. By itself, Rickards Uncensored is $39 a month. But today, you get three months (12 weekly sessions) 100% free of charge.
One physical copy of my new book, "Sold Out" The global supply chain as we currently know it has been permanently disrupted, and it's not coming back. In its place, a new economic paradigm is emerging, something I call "Supply Chain 2.0". My new book will show you how to protect and grow you wealth in this new economic era. You'll get a physical copy shipped direct to your door, as soon as it's published this year.
You'll also receive FREE subscriptions to our daily e-letters: Paradigm Pressroom's 5 Bullets, The Daily Reckoning, The Daily Proof, The Rundown, Rude Awakening, and Paradigm Press Concierge.
Plus, there's one last thing.
I'm so confident Insider Intel can change your financial destiny…
That I'm willing to put my name on the line…
And offer you an industry-leading performance guarantee.
And offer an industry-leading performance guarantee for my new yearly subscribers.
Which I'll go over now:
My 100% Satisfaction Guarantee:
24 Double-Your-Money Recommendations
(For Yearly Subscribers Only)
Over the next year…
I promise to deliver 24 trade recommendations, each with double-your-money profit potential…
And if for any reason, you don't feel I've delivered…
Then give my friendly and knowledge customer service team a call…
(They're located in Hunt Valley, Maryland and their phone number is (844) 731-0984.)
And they'll give you another year of my research, 100% free of charge.
No questions asked. No strings attached.
That's $4,995 worth of my most exclusive research – on the house.
That's $4,995 worth of my most exclusive research – on the house (provided you sign up for a full year of Insider Intel today).
And when you add up the total value of this offer…
That is…
Your access to the trading power of I-3…
Your access to my expertise in discovering insider trading patterns…
The two I-3 trade recommendations every month…
The urgent buy alerts…
The video series…
The weekly briefings…
The reports…
The book…
The 100% satisfaction guarantee…
A premium research service like this could easily run for $50,000…
But today, you can grab it at a mere fraction of the cost…
For just $1,995.
For just $1,995 for one full year.
Making this the best deal on or off Wall Street.
But you don't have time to waste.
Because there's only 1,000 spots available today.
And we've sent this invitation to more than 1,000,000 people…
Which means these 1,000 spots could vanish in a flash.
So I hope you're one of the lucky ones who get in.
All you have to do is fill out the simple order form.
It'll only take a minute.
Afterward, you'll get an email giving you immediate access to everything you've been promised here today.
The only question is…
When the next big surprise hits…
Will you be able to turn it into opportunity…
Or will you get blindsided again?
Don't delay.
Act now to secure your spot.